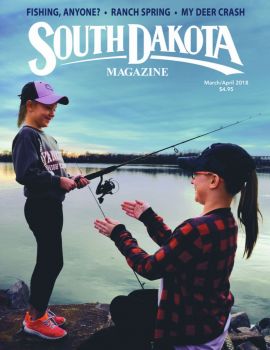 Subscriptions to South Dakota Magazine make great gifts!
Subscribe today — 1 year (6 issues) is just $25!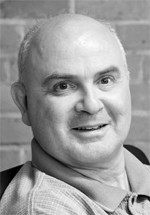 Roger Holtzmann
Contributing Editor
Roger is a veteran staffer. He has been contributing since 1989, and now writes features and a humor column for the magazine.

October 21, 2014
There's an election coming, but will anything really change?

July 22, 2014
Can you beat the heat without AC?


June 24, 2014
The National Red Power Round Up brings hundreds of classic International Harvester tractors to Huron.


May 19, 2014
Twenty years ago, some South Dakotans weren't sure about the new Rural Addressing System.


October 18, 2013
Do the holidays up right with these tips from two of America's greatest proponents of graceful living.


August 12, 2013
Roger Holtzmann proposes an act to ensure full disclosure in baked goods.


August 6, 2013
South Dakota has the talent and the toughness to unwimpify the annual Running of the Bulls.


May 23, 2013
Pity the poor data miner assigned to watch Roger Holtzmann.


April 30, 2013
After a string of national tragedies, South Dakotans can no longer pretend, "It could never happen here."


April 19, 2013
Somebody might hit the jackpot when Antiques Roadshow airs next Monday, but it won't be this author.


March 20, 2013
There's a method to Roger Holtzmann's March Madness.


January 3, 2013
South Dakota's pioneer forebears may have been tough, but they never had to deal with the rigors of winter driving.



Good intentions are not enough when tax time rolls around.

February 28, 2012
The opportunity of a lifetime may be lurking in the classified ad section of any newspaper.